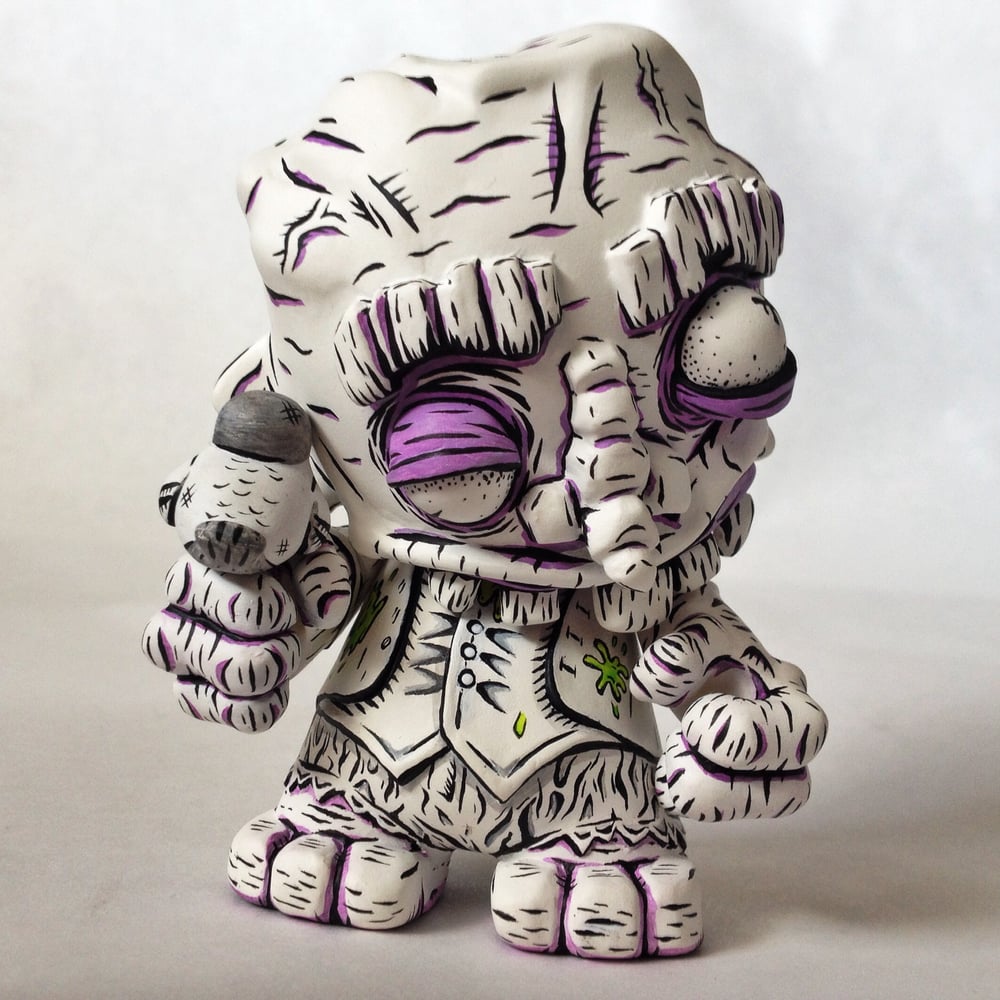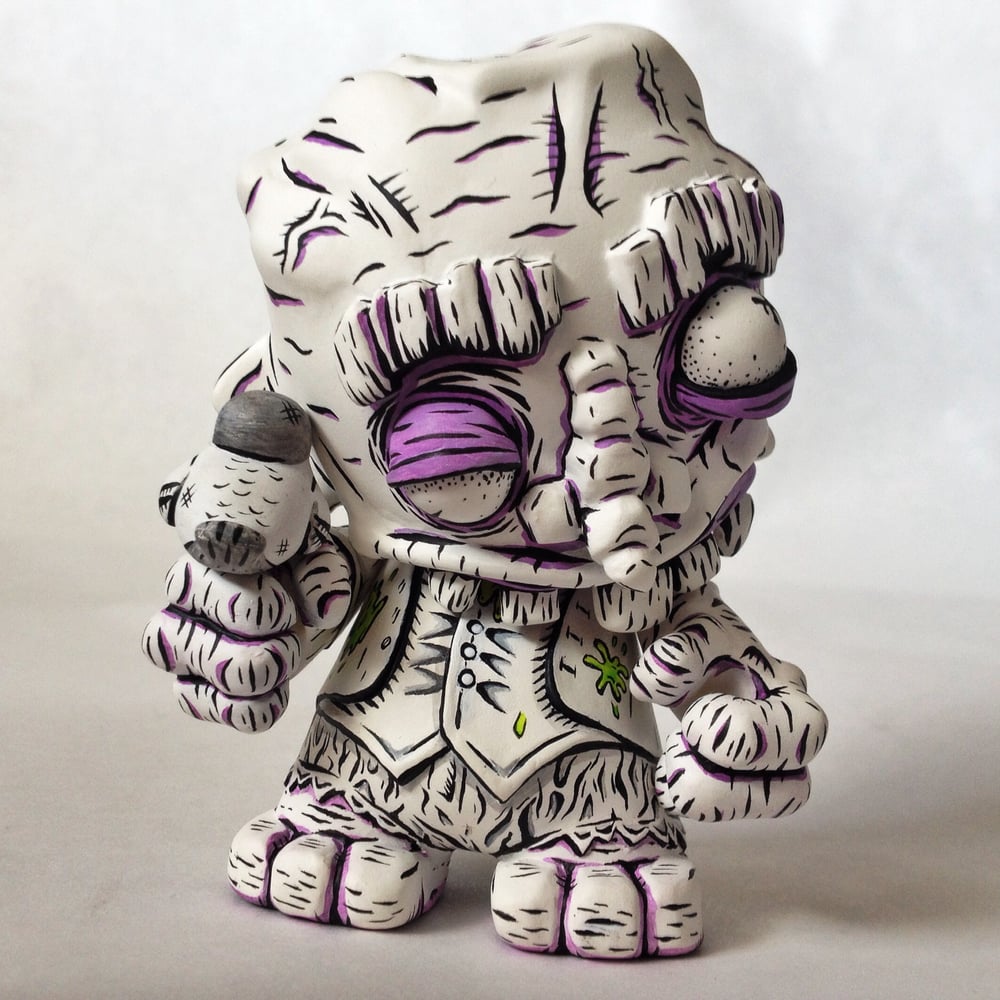 Lord of Glamis - 4" Custom Munny
£125.00 / Sold Out
The Lord of Glamis, sometimes referred to as the Horror of Glamis, was allegedly a surviving deformed member of the Bowes-Lyon family, kept in seclusion in Glamis Castle, Scotland.
It is difficult to determine whether the account of the 'Monster' is factual or not. The story was discussed during the latter half of the nineteenth century, when "Miss M. Gilchrist, writing in 1885, was not only confident that such a monster did actually exist, but even described him – half frog, half man!", also claiming he was the rightful earl.
The earliest surviving reference dates from 1908, where it was claimed "…in the Castle of Glamis is a secret chamber. In this chamber is confined a monster, who is the rightful heir to the title and property, but who is so unpresentable that it is necessary to keep him out of sight and out of possession".
Lord of Glamis custom
Kid Robot 4" Munny with hand sculpted polymer clay details, hand painted and finished with protective matt varnish. Includes 'Pigeon Pal' accessory.
Includes collectors card.
More images: https://www.facebook.com/media/set/?set=a.628984900521480.1073741830.188480634571911